This award is sponsored by Horace Mann and is designed to recognize MASSP member schools statewide for the development and support of an exemplary and innovative education program in their school based upon the following criteria:
Applicant must be a member of MASSP
The degree to which the program demonstrates a positive impact on education and the advocacy of children
Clear principal leadership in the development and/or implementation of this innovative program
Creativity and imagination while bringing about positive school change
How easily this program can be replicated at other schools

So, what do we win?
For schools winning the GOLD STAR award, a representative from MASSP will arrange to appear at either a school gathering or a school board meeting to honor your accomplishment.
MASSP will provide a $250 award to GOLD STAR winning schools to be used at the principal's discretion with his/her staff.
Honorees will be recognized at our Summer Conference.
Award winning programs will be highlighted.
What is the deadline?
All applications must be turned in directly to the MASSP office by 4:00 PM on March 1.
Minnesota Association of Secondary School Principals
1667 Snelling Avenue North, Suite C-100
St. Paul, Minnesota 55108
What is the nomination process?
School principals may nominate their own school or a neighboring school. A panel of acting principals will decide this year's winners.
How do I get started?
Click here for a Star of Innovation application.
Following are the 2015-2016 Star of Innovation Award Winners
GOLD STAR WINNERS
Chanhassen High School
Tim Dorway, Principal
Flexible Personalized Learning: The Loft at Chanhassen High School
Johnson High School
Micheal Thompson, Principal
Student Leadership Program
North Branch Area Middle School
Todd Tetzlaff, Principal
"We are RED": Respectful, Enthusiastic and Determined
Redwood Valley High School
Richard Jorgenson, Principal
Privilege Based Attendance Policy
SILVER STAR WINNERS
Becker High School
Mark Kolbinger, Assistant Principal
Integrated Wellness Center
Buffalo High School
Mark Mischke, Principal
Office Staff Professional Develop
Detroit Lakes High School
Darren Wolf – Principal
Justin Messer – Assistant Principal
SLIM30
John F. Kennedy High School
Andrew Beaton, Principal
Sectionals
Longfellow Alternative High School
Padmini Udupa, Principal
D3/Destination: Diploma to Degree
North High School
Greg Nelson, Principal
Polar Portraits
Park High School
Kerry Timmerman, Principal
Wolfpack Hour
Washington Technology Magnet School
Mike McCollor, Principal
Washington Genius Squad
BRONZE STAR WINNERS
Anoka-Hennepin Technical High School
Nancy Chave, Principal
Anoka-Hennepin Technical High School
Becker Middle School
Nancy Helmer Weiss, Principal
Interdisciplinary Project-STEAM
Bemidji High School
Brian Stefanich, Principal
Lumberjack Career Academies
Canby High School
Robert Slaba Jr., Principal
Aviation
Cedar Mountain Secondary
Jeremy Schultz, Principal
Practice to Implement PLC
Clinton-Graceville-Beardsley School
Larry Mischke, Principal
Common Resource Time (CRT)
Cook County Middle School
Adam Nelson, Principal
Extra Learning Time (ELT)
Dassel-Cokato High School and ALC
Dean Jennissen – Principal, Jon Nelson – ALC Director
ALC 2.0 Alternatives for All
Hermantown High School
John Muenich, Principal
Technology Integration: Classroom Set Model
Hutchinson High School
Patrick Walsh, Principal
Spooky Sprint
Lyle Public School
Melanie Jiskra, Principal
Marzano Coaching for Implementation
Mounds View High School
Jeffery Ridlehoover, Principal
The Media Center 2.0 – The Information & Learning Center
New London-Spicer Middle School
Trish Perry, Principal
Girls United
Olson Middle School
Steve Emerson, Principal
Culturally Responsive Teaching and Learning for Academic Brilliance
Robbinsdale Cooper High School
Frank Herman, Principal
Cooper Cares
Rosemount Middle School
Mary Thompson, Principal
Literacy Collaborative
Sibley East Junior High School
Steve Harter, Principal
Peer Tutor Program
Simley High School
Gerald Sakala, Principal
Academic Enhancement
Two Harbors High School
Jay Belcastro, Principal
BARR (Building Assets Reducing Risk)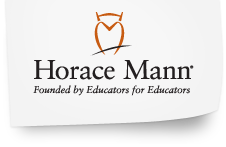 MASSP also thanks Horace Mann for their partnership and promotion of the Star of Innovation Award.