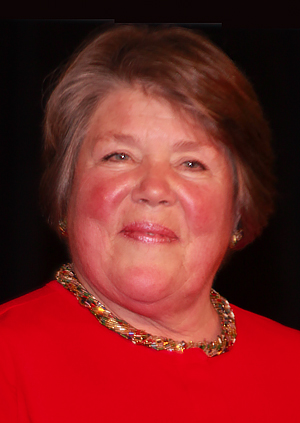 Joan DeMars, Mahtomedi High School
Joan DeMars has been with the Mahtomedi School District since 1987 and has spent the past 20 years supporting the Assistant Principal position. Joan's extensive experience and patience make her an expert at supporting students, staff and parents especially in difficult situations. Colleagues have shared that one of Joan's talents is the ability to find humor and joy in nearly every situation; "Her laughter and sense of humor helps us all maintain a positive perspective".
Joan is a learner and has updated her technology skills several times over the past years. Joan's insights helped create and implement a faculty assessment program that demands flexibility, creativity and patience – three skills for which Joan is known. A final tribute was offered by several staff members who claim "Joan has the perfect announcer voice and is often called upon to give directions to the learning community. Her skills are outstanding and appreciated and she has made Mahtomedi a more welcoming place because of her personal dedication".
APPLICATION PROCESS
Click here to download an application.
Return completed application form to the MASSP office on or before November 16.