Tammy Mohn, Lakeville South High School
Tammy Mohn of Lakeville South High School is this year's Office Professional of the Year. Tammy has been at South for the past 16 years and helped train a wide variety of staff members over that time. "Tammy is the most dependable person I know", shares her principal Shaun Murphy. "She attends nearly every school activity and her sense of humor and level of patience is an example for others' to follow".
An example of her personal dedication was shared by a student. "My senior year was very hard because of unexpected deaths of several students. Tammy set up rooms for students, collected donations from businesses and was there to listen to everyone's thoughts to help us heal from this tragedy. Lakeville South wouldn't be the same with our Tammy".
Both staff and students shared a favorite tradition was hearing Tammy lead the weekly Pledge of Allegiance followed by "Gooooo Cougars!!". You can tell she loves her job and is there to help everyone including students, staff and parents.
APPLICATION PROCESS
Click here to download an application.
Return completed application form to the MASSP office on or before November 16.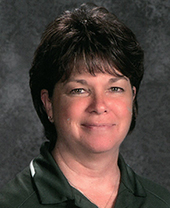 Barb Rands, Proctor High School
Barb Rands of Proctor is this year's Office Professional of the Year. Barb has worked at the High School/Middle School for five years and when staff, students and community talk about Barb's skills the list is lengthy, but usually begins with a shared observation; Barb is Proctor!
Staff members share that her level of devotion to students is legendary and that her level of patience is exceeded only by her ability to solve problems both big and small. "Barb Rands is the face and voice of our school" cited many who know her work ethic and a common theme is if anything goes wrong "Call Barb!"
A teacher shared that their most impressionable memory of Barb was her ability to sustain a student's dignity in any circumstance. One student, distraught over an obvious and obtrusive stain on a dress outfit sought Barb's advice. Barb miraculously found another outfit and spent her limited free time washing and drying the original dress to relieve the student's anxiety.
Barb is a lifelong learner, attends MASP conferences regularly to build her skills and is active in community activities including her church and the Proctor Educational Foundation.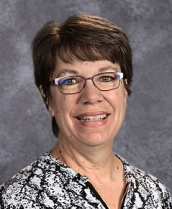 Karen Kolar, Westbrook-Walnut Grove High School
Karen Kolar of Westbrook-Walnut Grove is this year's Office Professional of the Year. Karen is the senior member of her building and is respected not only for her length of service, but her work ethic and the ability to think on her feet. Staff members praise her commitment and her dedication and share she seems to be everywhere from 7:00 in the morning working with the bus drivers until early evening with community connections.
Karen is often referred to as the "Office Goddess" because of her ability to perform "vast amounts of miracles" from her cubical. Karen's commitment reaches outside the school walls where she is a longtime member of the Westbrook Area Volunteers. She is the group's secretary and has committed countless hours to projects like repainting dugouts in the community park and planning the "Polar Express Night" for youth at Christmas.
Staff point out Karen's major talent is dealing with troubled kids. "She has a genuine affection for students, especially troubled ones and she becomes their cheerleader and helps them overcome obstacles in their path".